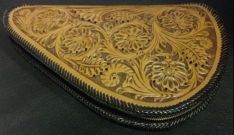 We offer a variety of hand tooled, Western style items. We have rifle slings and holsters to help tote your hardware, belts to keep your britches up, and wallets and purses to keep that paper and plastic in. There are checkbook covers, business card holders, mouse pads, and more for your home and office. You'll even find tooled leather accents incorporated into wooden furniture, clocks, and picture frames.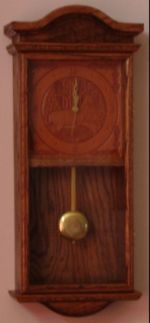 Everything we offer is custom made, one at a time, in our shop near Cheyenne, Wyoming. We do not use kits. Whenever possible, we cut all the parts for a piece from a single board or side of leather, which allows for better control of the finish. Although the absorbtion of oils and stains can vary in wood and leather, it is more uniform if the parts come from the same place. This does take a little longer, but it makes for a finer product and allows the freedom to customize. Bigger, smaller, lighter, darker, stitching, lace, tooling pattern, the choices are yours.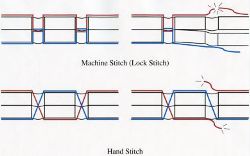 All of our stitching is done by hand. This process adds strength and durability. A machine stitch uses two threads, each penetrating only half way through the leather before grabbing the other thread. If one of the threads break, both begin to unravel and allow the layers of leather to separate. Hand stitching consists of two threads that pass completely through the leather in opposing directions. Even if one of the threads were removed, there would still be another intact along the full length of the stitch.

As you browse, please keep in mind that the prices listed are for the items as they appear in the picture and do not include shipping. Options may change the price and a deposit may be required on some items. Prior to finalizing your order, we will provide you with a total that includes shipping, an approximate time for completion, and the amount of deposit (if required).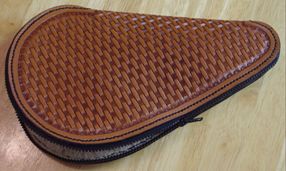 Check back from time to time as we add pictures of new creations from our or our customer's inspiration, as well as occassional items already completed and ready to ship.

If you don't see what you want, yet have a picture in your mind, contact us and we'll work together to make it a reality.
It is important to us that you are happy with your purchase. If you are not satisfied with your order for any reason, contact us and we will do our best to make it right!

Now, enjoy browsing and thank you for visiting Flatiron Mercantile!